The Trade Winds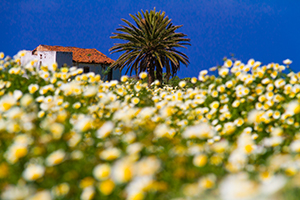 The wind in the Canary Islands blows from north to south almost every day. This brings cool air from the North Atlantic and keeps the Canary Islands climate within the pleasant range. The Winds also blow away any cumulus clouds that form via evaporation away and keep the skies blue.
The Trade Winds help to keep hot dusty air from North Africa away from the Canaries (most of the time) and also stop humid tropical air from creeping north.
The Bubble of Sunshine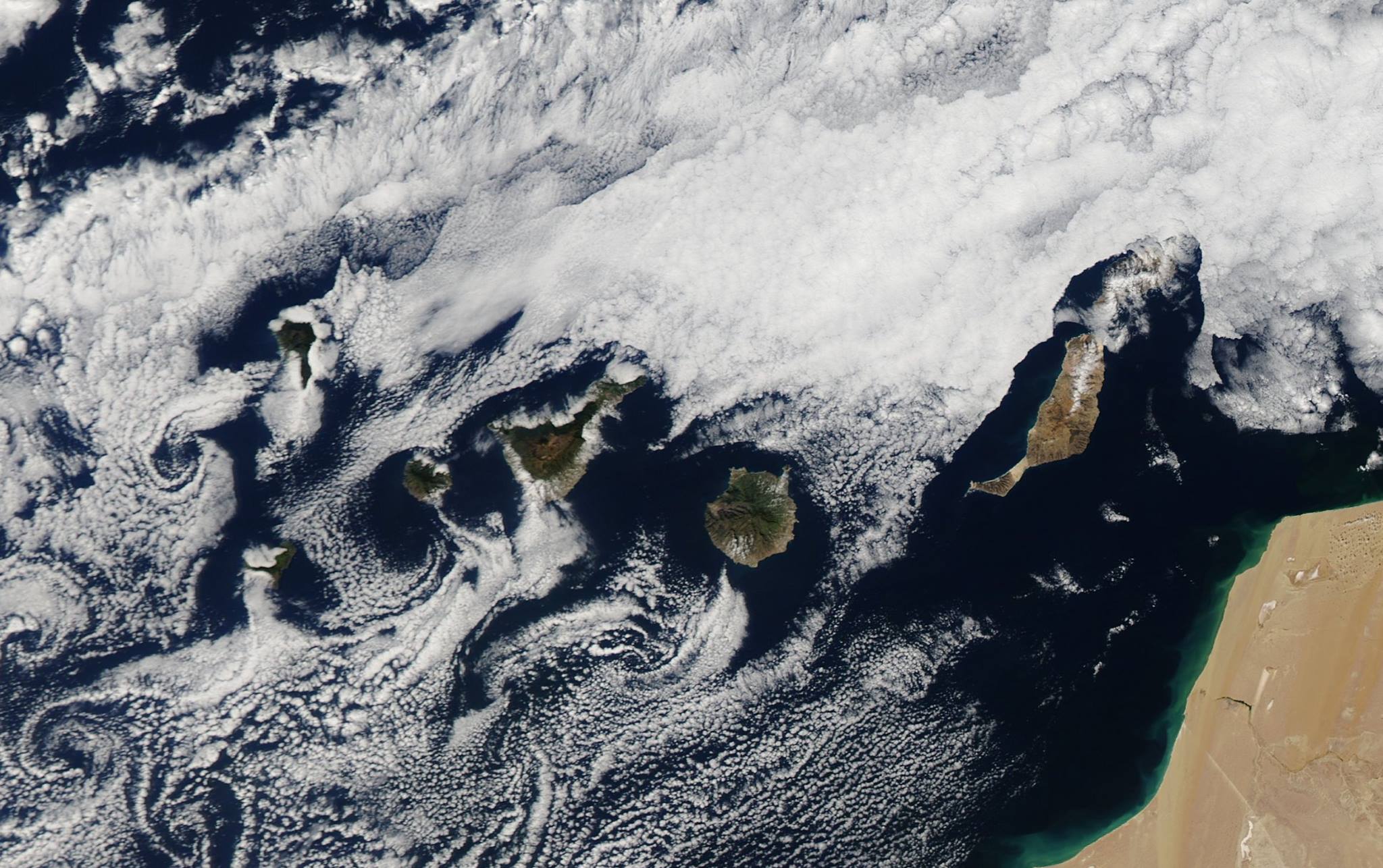 As the Trade Winds collide with the highlands of the Canary Islands, they are diverted around them. This creates a cloud-free bubble of sunshine over the south of the islands and means that south Gran Canaria and south Tenerife have some of the sunniest weather in the world; Over 300 days of blue sky every year.
Latitude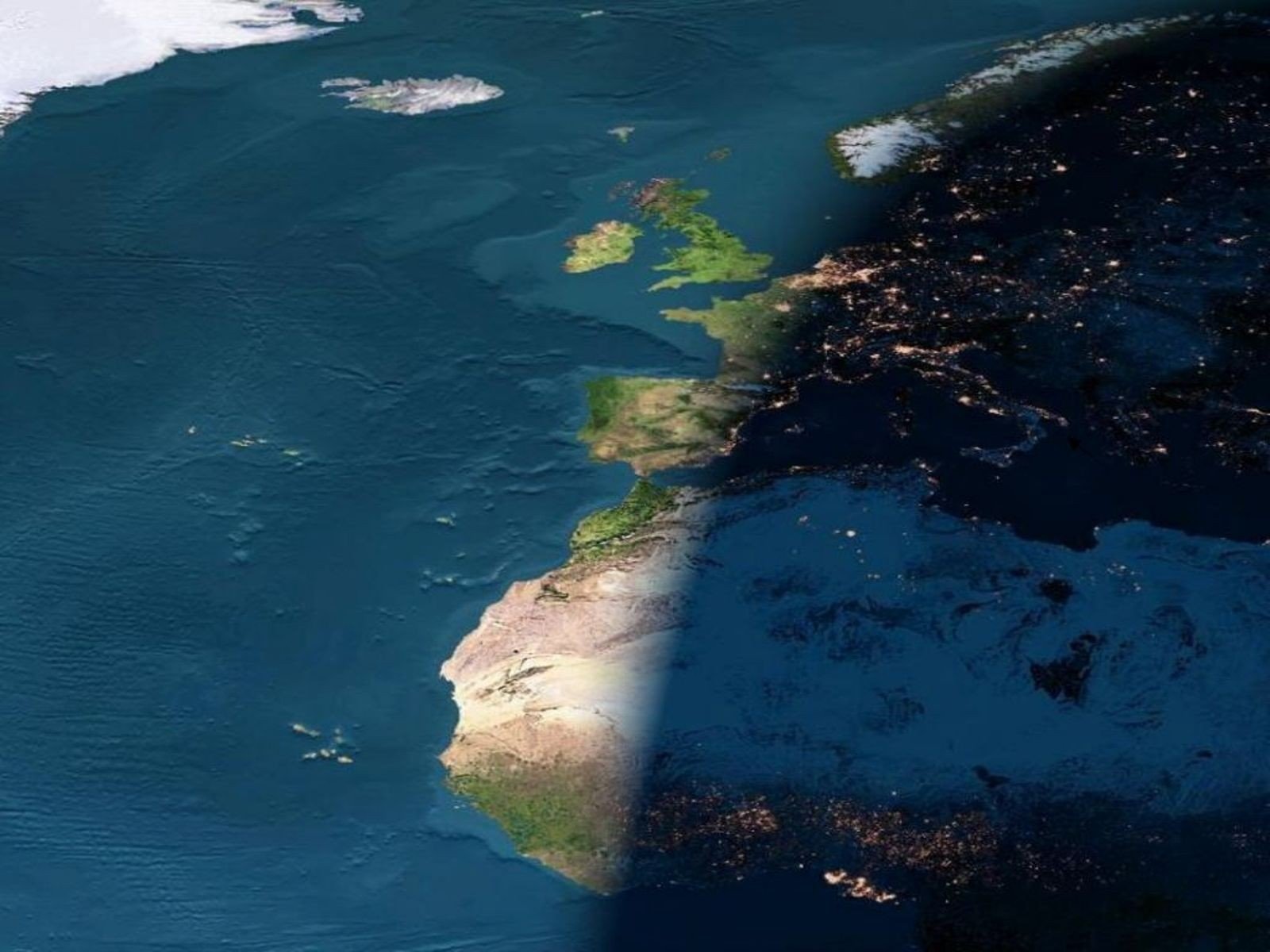 The Canary Islands are right in the sweet spot for climate: Just south of the mild Mediterranean and just north of the hot tropics.
The Canary Islands are at the same latitude as other places famous for the climate such as Florida, Egypt and Baja California.
It means we have pleasant weather without cold snaps or high humidity; Just warm weather all year round and no Tropical Storms.
The Cold Canary Current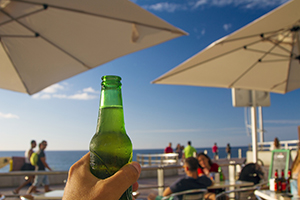 The Canary Islands should be much hotter than they are as they are close to the Tropics and to the Sahara Desert. However, the Cold Canary Current keeps the islands surrounded by cool water that flows down from Europe.
Ironically, it's the same water that keeps Britain and Scandinavia warmer than they should be; Warm flows across the Atlantic from the Caribbean, cools down in northern Europe, then flows down the west coast of Europe before reaching the Canaries.
By the time it reaches us, it's a cool 18ºC to 21ºC; Perfect for taking the edge off the Saharan heat.
The Sahara Desert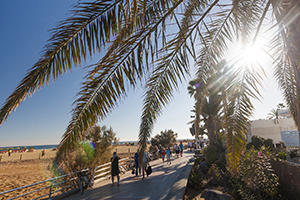 The vast deserts of North Africa keep the Canary Islands hot and sunny and also protect them from tropical storms and Atlantic depressions. A dome of hot rising air sits over the Sahara for most of the year and acts like a shield that pushes storms away from the Canary Islands. It's why we've only had one Tropical storm in 100 years.
It's why we've only had one Tropical storm in 100 years and are warm and sunny while everywhere else is covered in rain clouds.