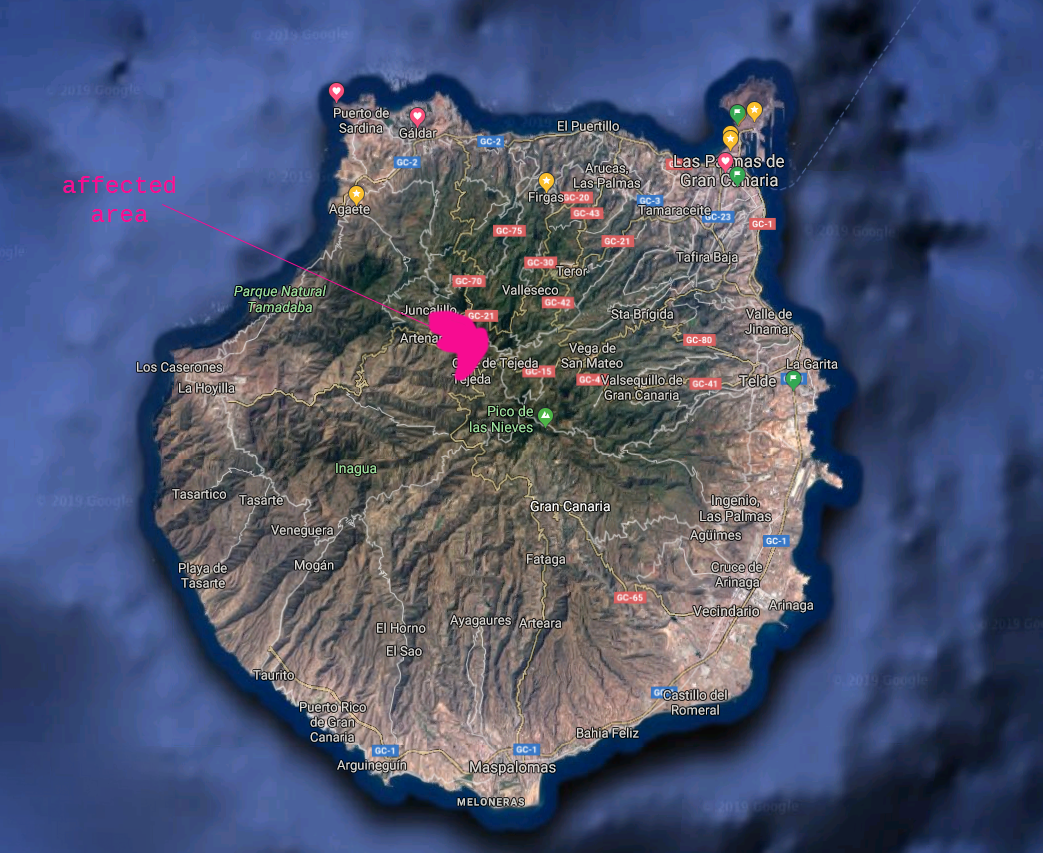 The fire, caused by sparks from welding, started just north of Artenara town and spread due to wind and high heat. By nightfall yesterday the fire was considered 85% controlled but it gained strength overnight and is now spreading with active fronts in three Gran Canaria municipalities. The fire has now entered the Sacred Mountains World Heritage Site and is burning through the pine forests of the Caldera de Tejeda.
Most roads in the Gran Canaria mountains are cut off to allow firefighters to move freely and the hill town of Artenara, the highest in Gran Canaria, has been evacuated as the fire is now burning strongly in the forests between Artenara and Tejeda. Plans are already in place to evacuate Tejeda itself if the fire keeps spreading.
There are currently ten fire-fighting helicopters and planes fighting the fire with another large plane on the way from mainland Spain.
Visitors to Gran Canaria have been advised to stay away from the affected areas but should not be concerned about their safety as the fire is a long way from the resorts.