Gran Canaria's newest 5-star hotel
The Gran Canaria Info team were lucky enough to get an advance tour of the brand new Radisson Blu Resort & Spa at Puerto de Mogán. Here's the photos and what we thought ...
Thank you Enrique and Barbara :-)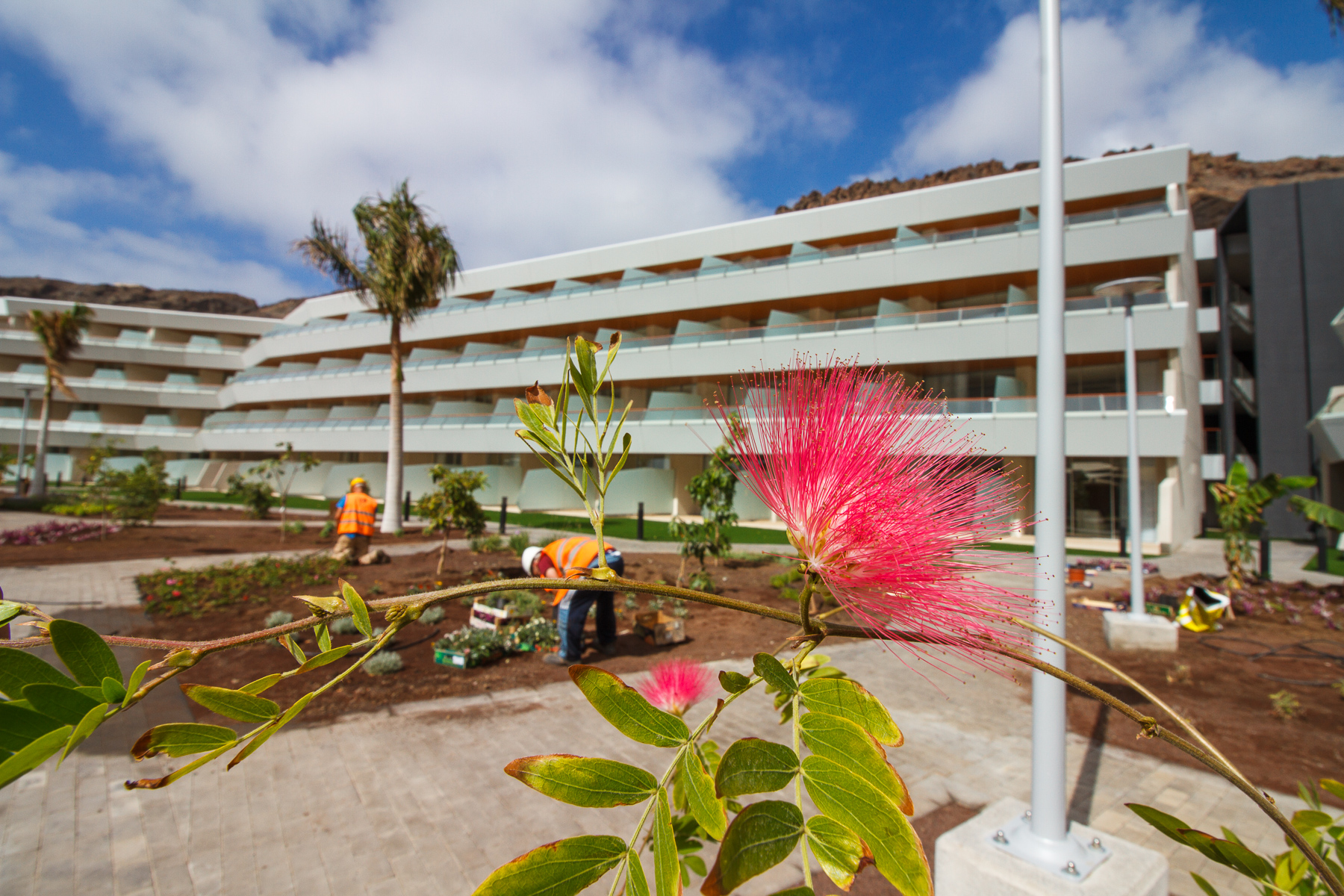 The new Radisson is so new that the water is still going into the pools and the furniture into the suites. The flowers in the new gardens, however, are already blooming in the Mogán sunshine.
Walking into the reception, it's hard to believe that there was nothing on the site a year ago except a few lizards. If it's run as well as it's been built, this is going to be a spectacular place.
Plush rooms with a view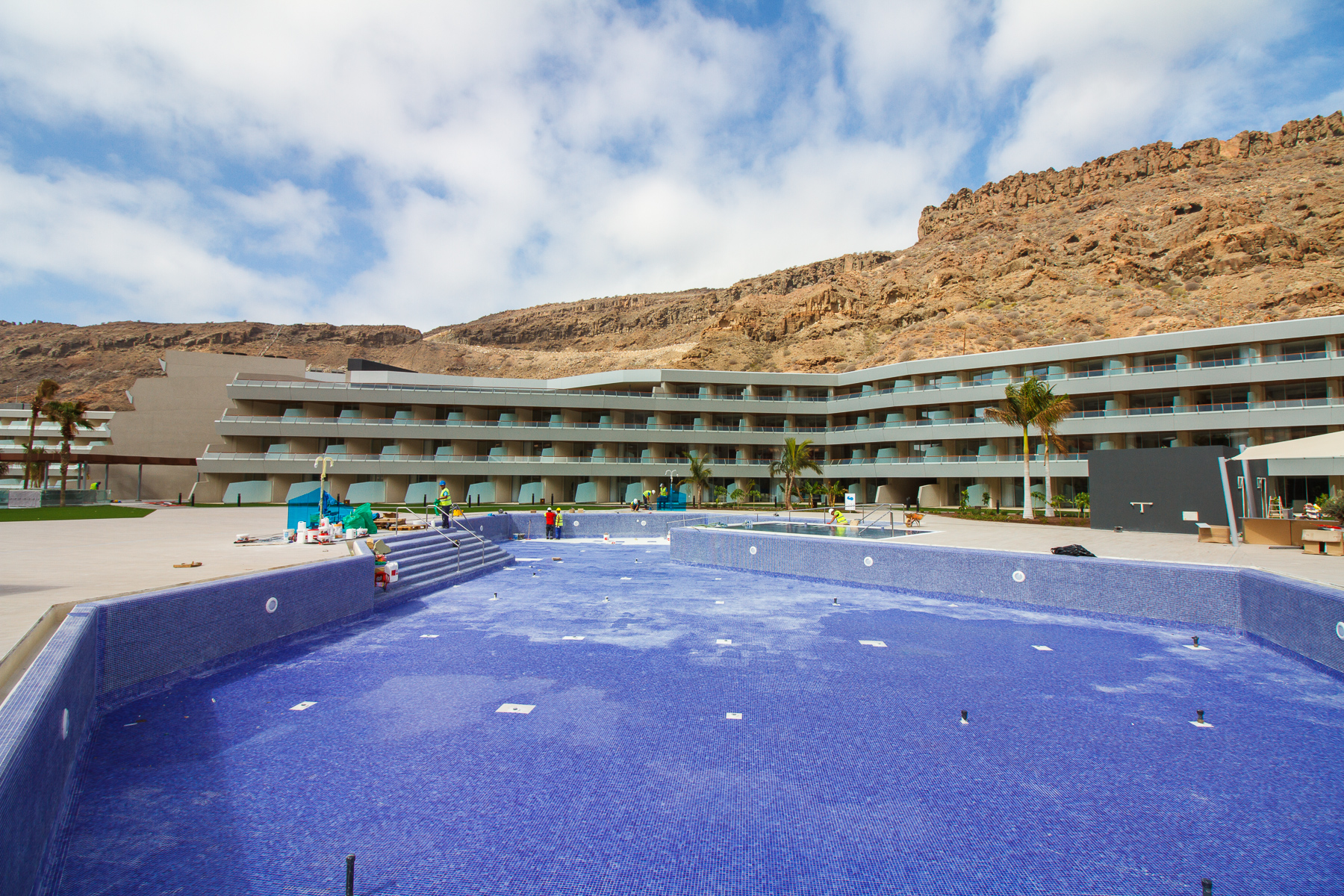 The first thing that struck us is how clever the overall hotel design is. There are almost 400 rooms and 30 suites on three floors and the hotel is shaped like an elongated doughnut with big pool and garden areas in the middle. The shape means that almost all the rooms face the central pool areas. It gives the place an intimate feeling that is rare for a big hotel. Nobody gets stuck down a corridor and everybody gets a view.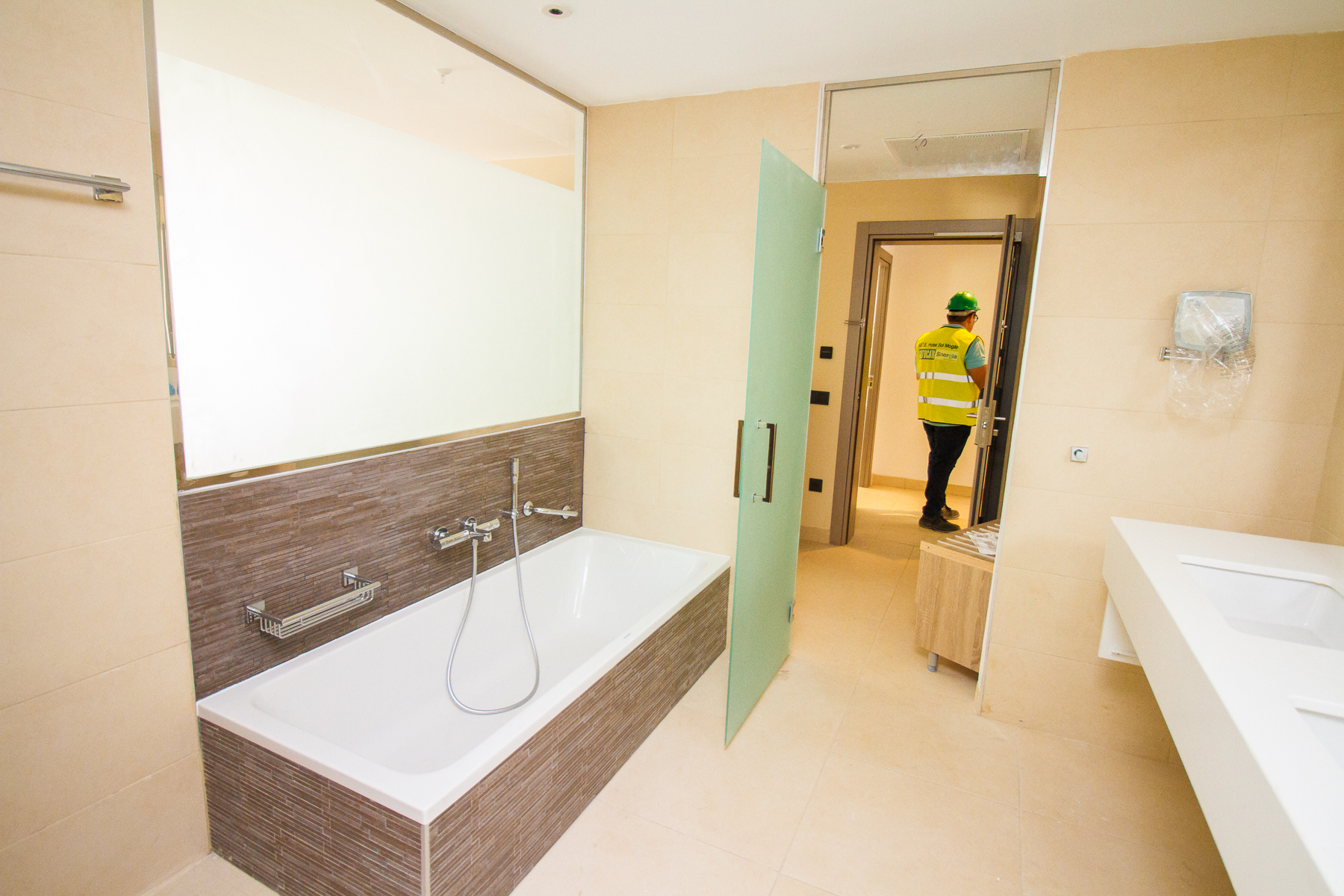 The rooms are big and decorated in an elegant modern style with big comfy beds (we tested them), big bathrooms and those huge rain showers that mean nobody ever wants to reach for their fluffy towel. Each room has a big terrace attached and the low rise design and almost constant sunshine in Mogán means that everyone gets their own personal sun trap.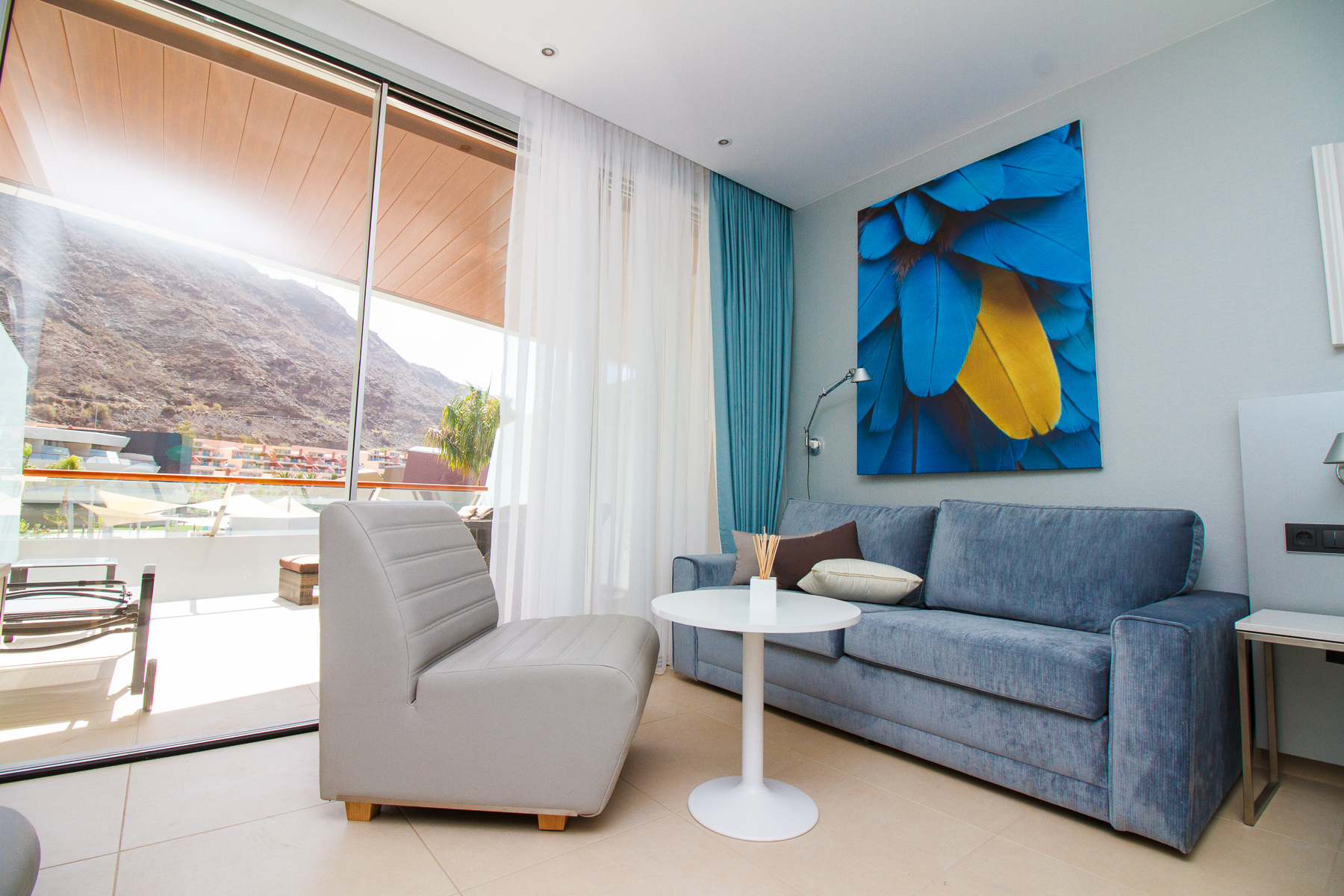 Now, there are terraces and there are terraces. What you want in your outdoor space is room to stretch out on a lounger while someone makes you a cold drink.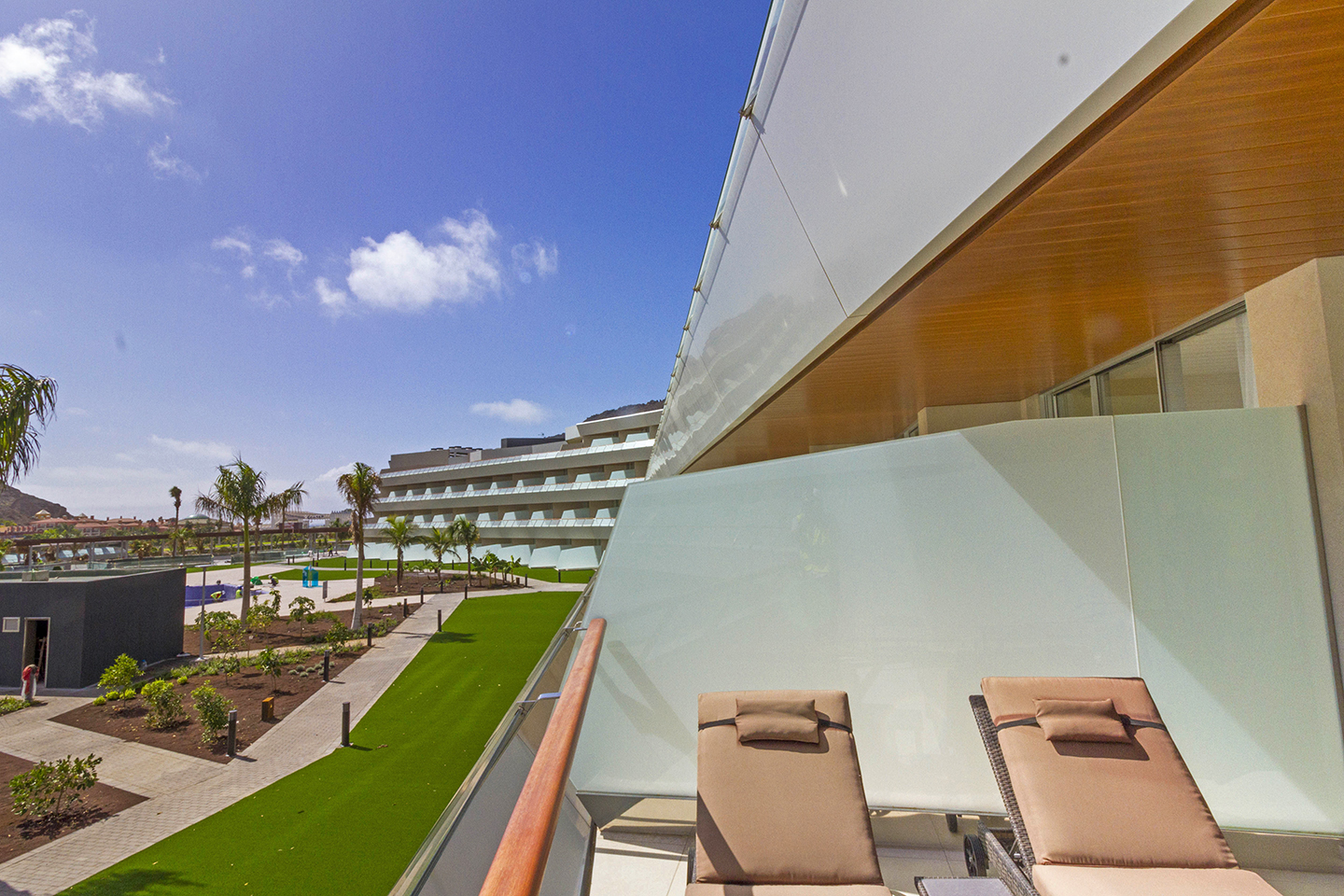 At 25 square metres each, the Radisson terraces tick all the boxes; sunshine, space and a pool view. The drinks are up to you.
Climb, run and stretch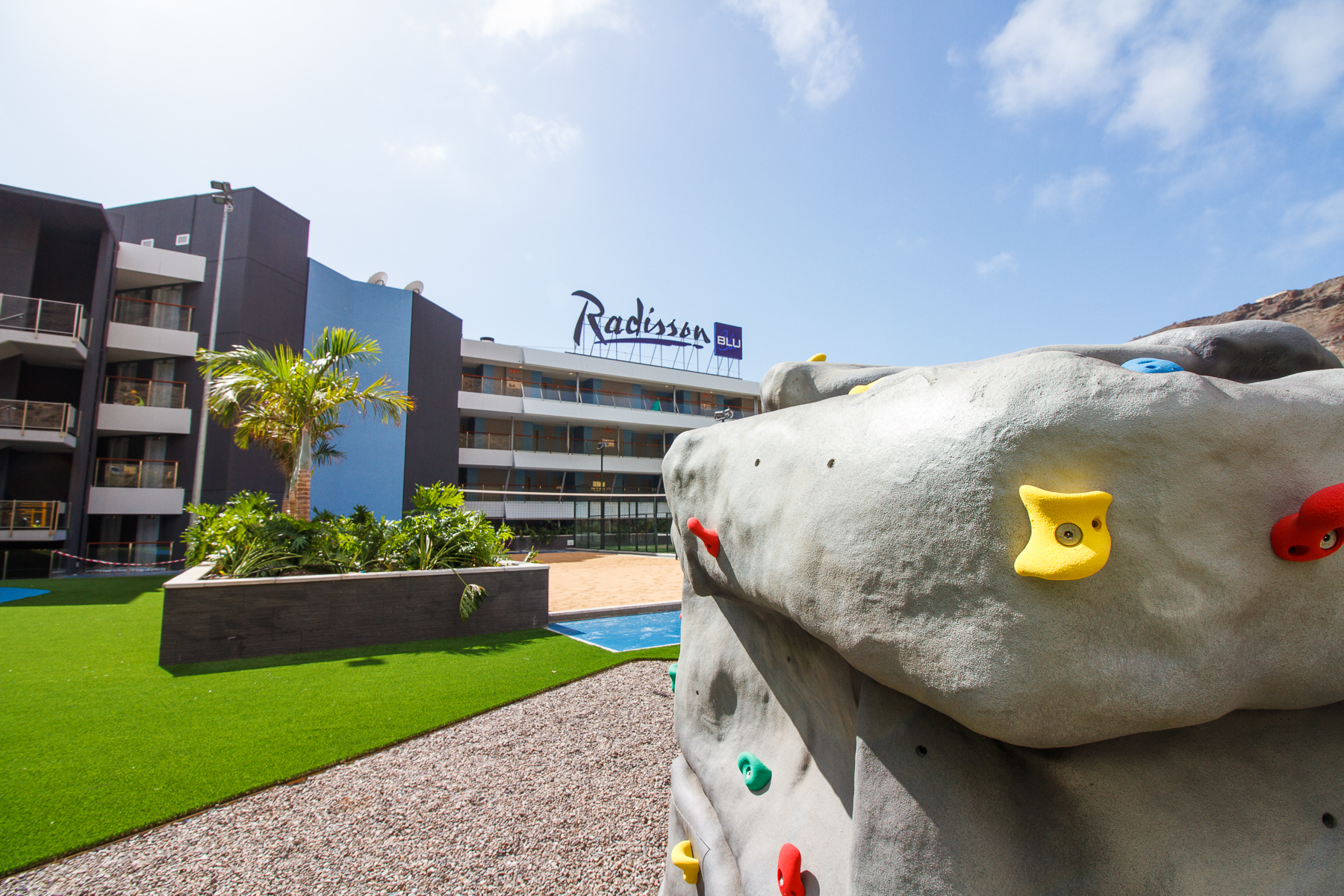 Not everyone wants to spend their entire holiday horizontal and the Radisson has gone out of its way to cater to active people.
There's a gym of course, but also a running track through the gardens, a Tufteparken for stretching out and building those core muscles, a full tennis court, paddle court, beach volleyball court, and a climbing wall big enough to look pretty intimidating. The two pools are also big enough for a few laps if you feel like an early morning swim.
Poolside dining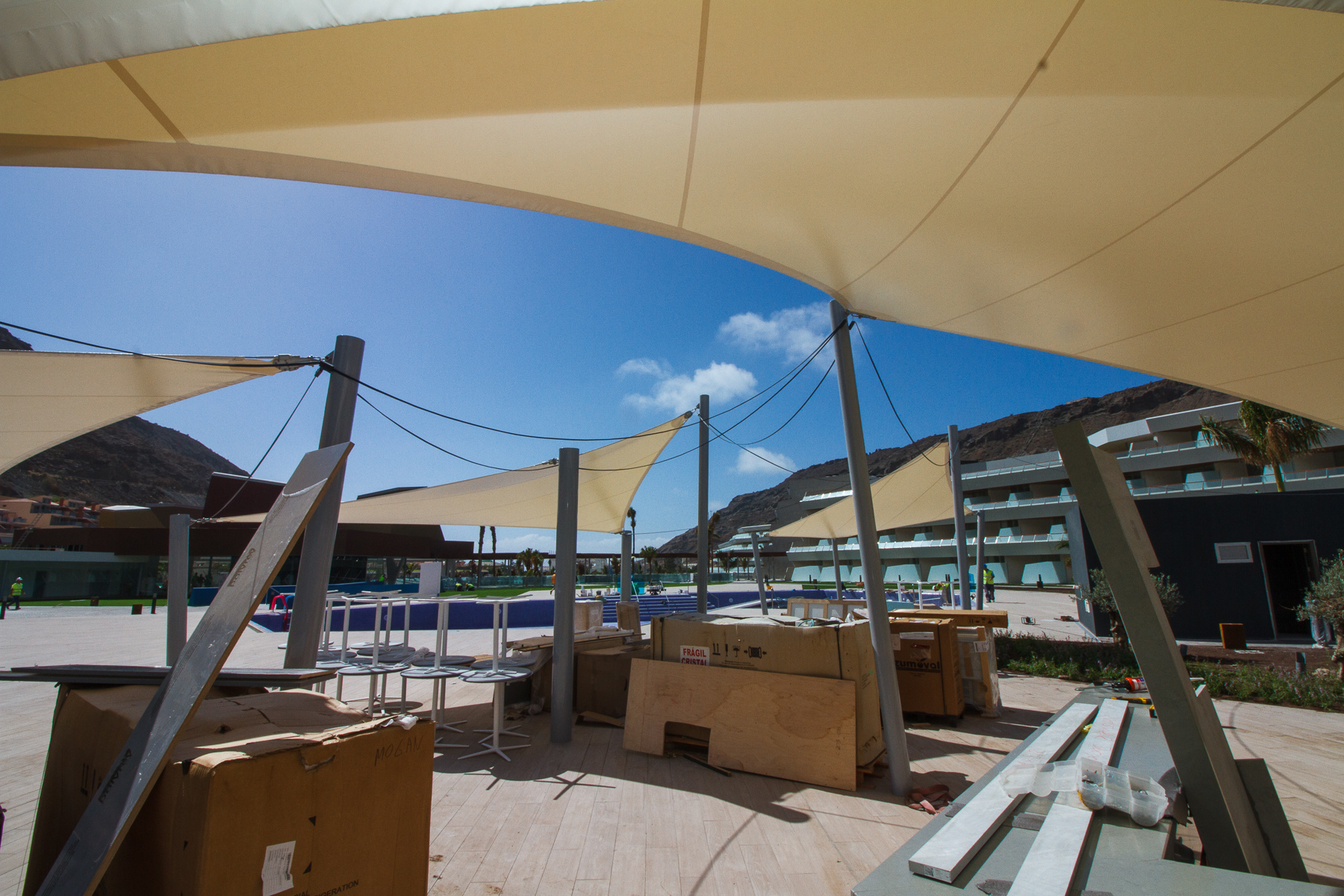 Why have a restaurant when you can have four? And why not give each one a big terrace. And put one right by the pool. And add a smoothie and cocktail bar just for good measure. Put it this way, guests won't go hungry for lack of an outdoor table.
Relax, there's a spa
It's blue, it's peaceful and there's plenty of space for lying around and looking out of the big windows.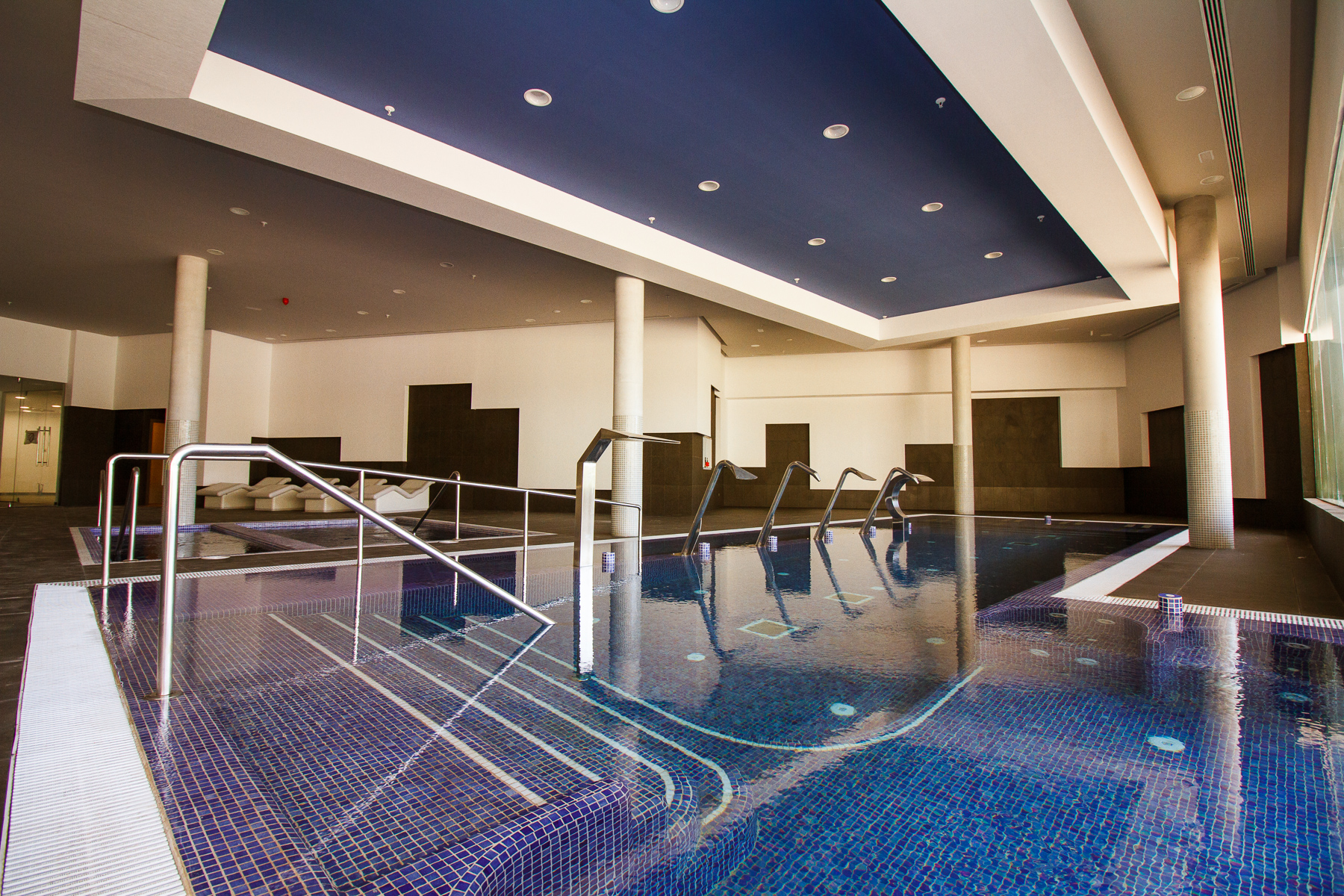 The Radisson Blu Resort & Spa at Puerto de Mogán in Puerto de Mogán, Gran Canaria, opens its doors on December 15th. Book direct on the website for the best deals.