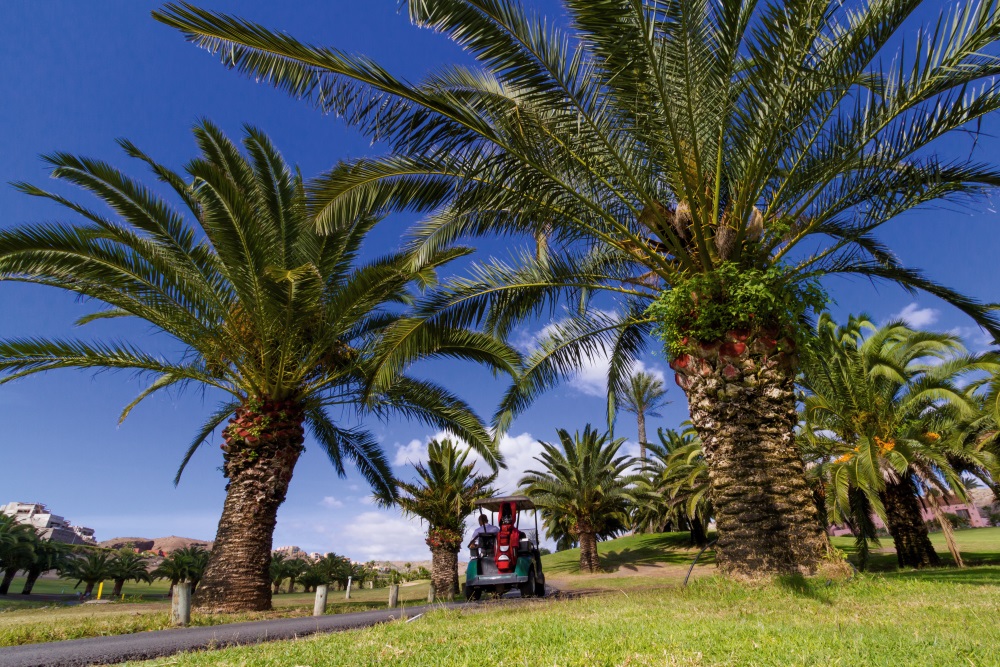 When you read 'Winter Golf Destination's articles the same places always come up; the Algarve, Majorca and Costa del Sol in Europe, then your more exotic destinations like Barbados, Florida and Dubai.
At this point we always think 'hello, what about us'.
Barbados is seriously pricey and Florida is lovely in winter but it's a long way away and there are alligators on the fairways. And while Spain and Portugal are warmer than the UK or Scandinavia in mid-winter, they aren't exactly balmy.
So, where can you go to play golf in winter without needing a wooly hat and mittens?
What about golf in Gran Canaria?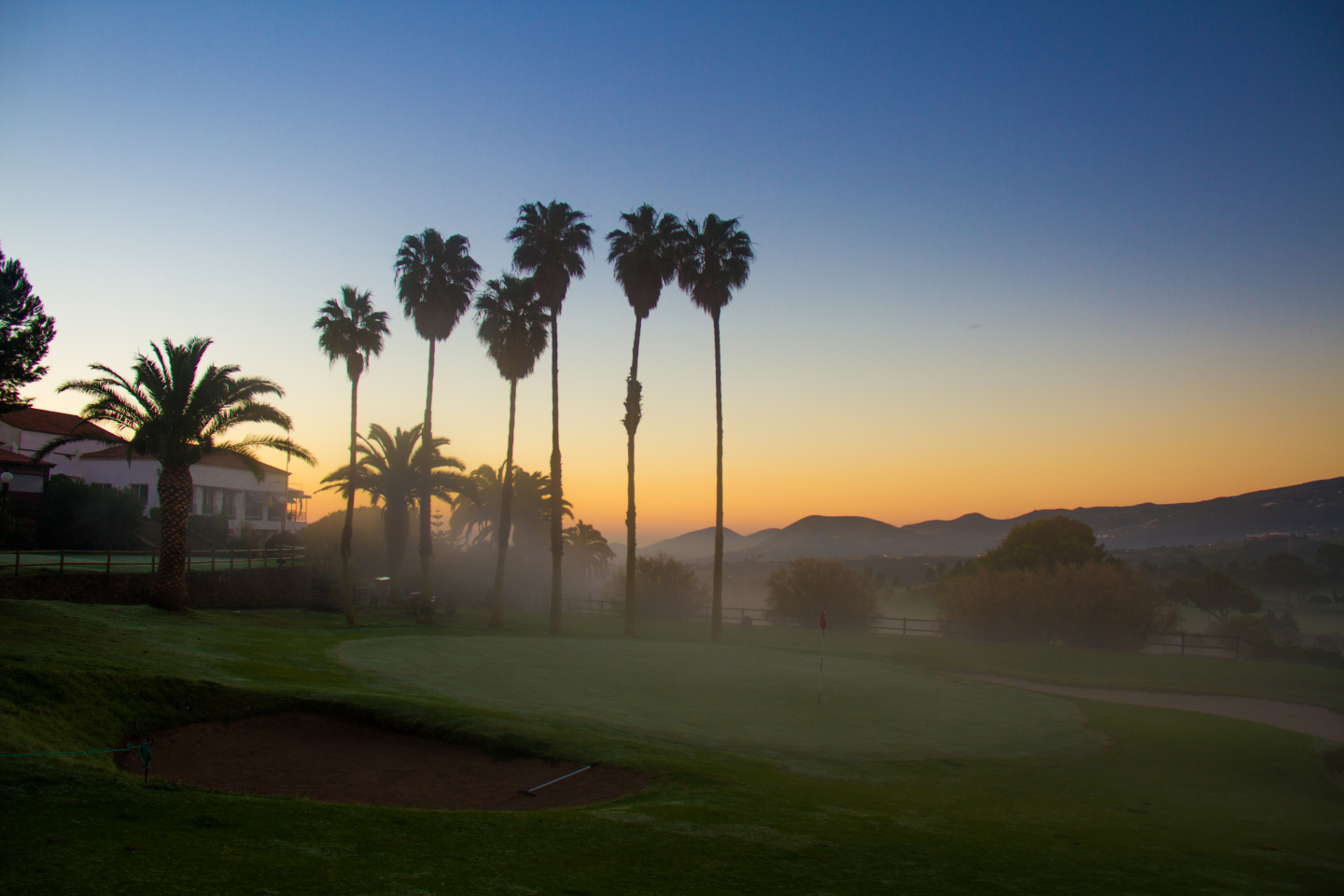 Somehow, Gran Canaria seems to be under the radar for golfers and we can't understand why.
It's not like the island, with 320 days of sunshine every year and average winter temperatures of over 20ºC, is a newcomer to the game; the oldest golf club in Spain was founded in Gran Canaria back in 1891. The club, the Real Club de Golf de Las Palmas, still exists and is now based at the 18-hole Bandama golf course just outside the capital Las Palmas.
And it's not like the island doesn't have a full range of courses; it's got eight, ranging from the Maspalomas course right by the dunes, to the Arizona-style Salobre Golf course.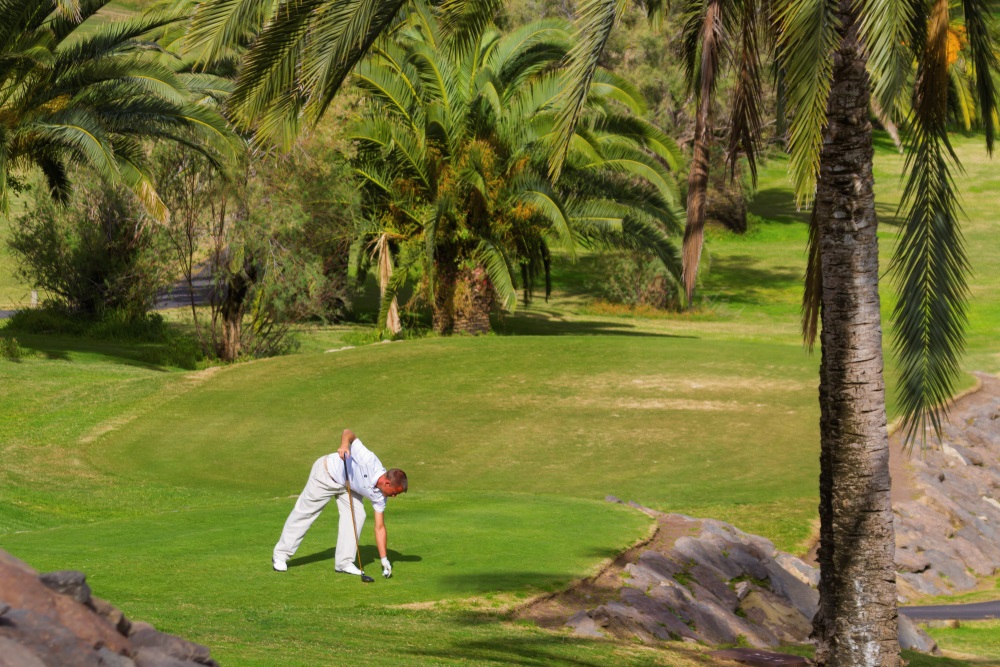 As for facilities, you can rent all the equipment you need right on the island (it can be delivered to your hotel or to the course) and the range of hotels and accommodation in Gran Canaria is exceptional.
Want to stay in a 5-Star hotel right by the course? You can do that at the Sheraton Salobre Golf Resort. Or a specialist boutique golf hotel? See the Bandama Golf Hotel.
Or you can just stay anywhere in south Gran Canaria and be within minutes of several courses; The Meloneras Golf course is right by Playa del Inglés and Maspalomas while the Tauro course is close to Puerto Rico and Puerto de Mogan.
Why play golf in Gran Canaria?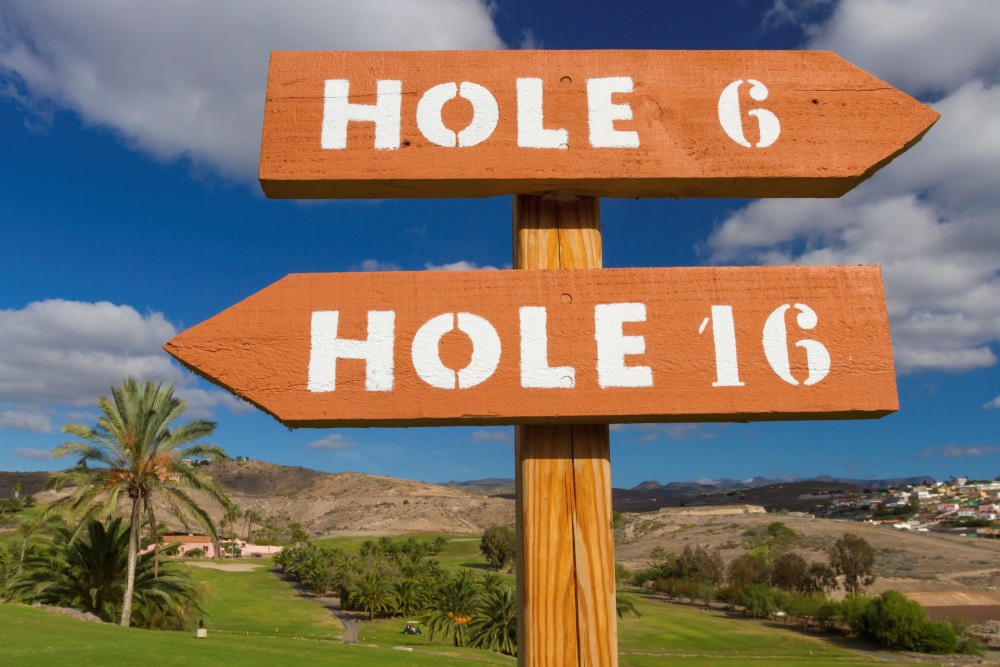 Apart from the spectacular courses, excellent facilities and hotels, and the perfect golf weather all-year-round?
Well, if you're a golfer but your family prefers to relax on the beach or by the pool, Gran Canaria is the perfect destination. You can fly out in February, park the kids by the pool and knock out a quick round before lunch and still have time to do something else fun in the afternoon.
Gran Canaria really is the island that has it all; for golfers and their families.