El Niño events, caused by a huge mass of warm water in the Equatorial Pacific, disrupt weather patterns all over the world. This year's El Niño is expected to be one of the strongest on record and to cause global weather disruption.
While it tends to raise average global temperatures, a strong El Niño event causes cold, dry wnters in Britain and Northern Europe and increases the chances of heavy snowfall.
While climatologists warn that it is still too soon to know exactly how the current El Niño event will pan out, the previous event in 2009/10 triggered an exceptionally cold winter in Scandinavia, Northern Europe and Britain. The 1950 El Niño caused one of Britain's snowiest winters ever with 15 inches of snow falling on the Isle of Wight.
This disruption to European weather is caused by a weakened jetstream during El Niño events that increases atmospheric instability and allows cold Polar air to creep south. However, the exact effects depend on other climatic conditions over the North Atlantic Ocean and are difficult to forecast.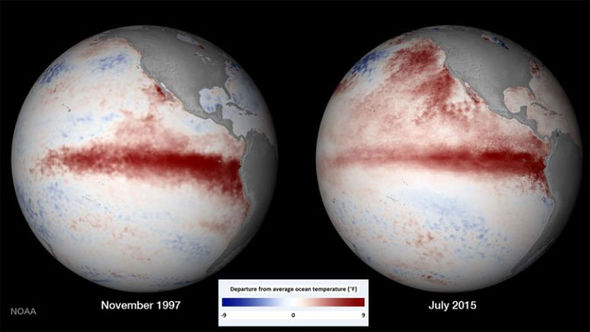 Around the world, El Niño causes drought in Australia and widespread flooding in tropical areas. Experts warn that if the current El Niño is as strong as expected, it will damage crops and push up food prices around the world.
The effects of El Niño events on the Canary Islands are not clear, but if Europe does get a cold winter, we can expect a deluge of sun-hungry Scandinavians and Brits desperate to escape the cold.
Dust off the spare sun loungers, it looks like we'll need them.