Stay on Amadores beach for sunset
What could be more romantic than spending the day on Lover's Beach?
Well, to be honest, most other Gran Canaria beaches are better if you're looking for an intimate experience; Amadores gets busy during the day.
However, as soon as the day starts to cool down Amadores empties fast. If you hang around until sunset, especially in the winter (Valentine's Day; Hint, hint), you'll probably have a big chunk of it to yourself. Bring a good bottle of wine, buy a bag of ice from one of the shops, and you've got yourself a romantic spot to watch the sunset and the stars come out.
Dawn in the dunes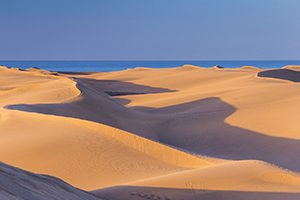 Imagine having the Sahara desert all to yourself. It's easy really; All you need is a 4WD vehicle, lots of spare fuel and water, and a brave partner.
Or, you can wake up before dawn and head to the Maspalomas dunes. Most days there is nobody there at all early in the mornings so you can sit and watch the sunrise together without a care in the world.
Another benefit of Maspalomas over the real Desert; You can go for a swim.
Nude swim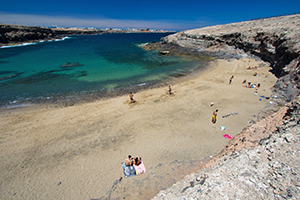 There's nothing better than feeling the cool Atlantic Ocean on your skin, except maybe feeling the cool Atlantic Ocean on somebody else's skin.
For a Valentine's Day experience with a difference, head to one of Gran Canaria's many quiet nudist beaches for a day of cheeky sunbathing and sensuous swimming. Just remember the sunscreen.
Book a spa for two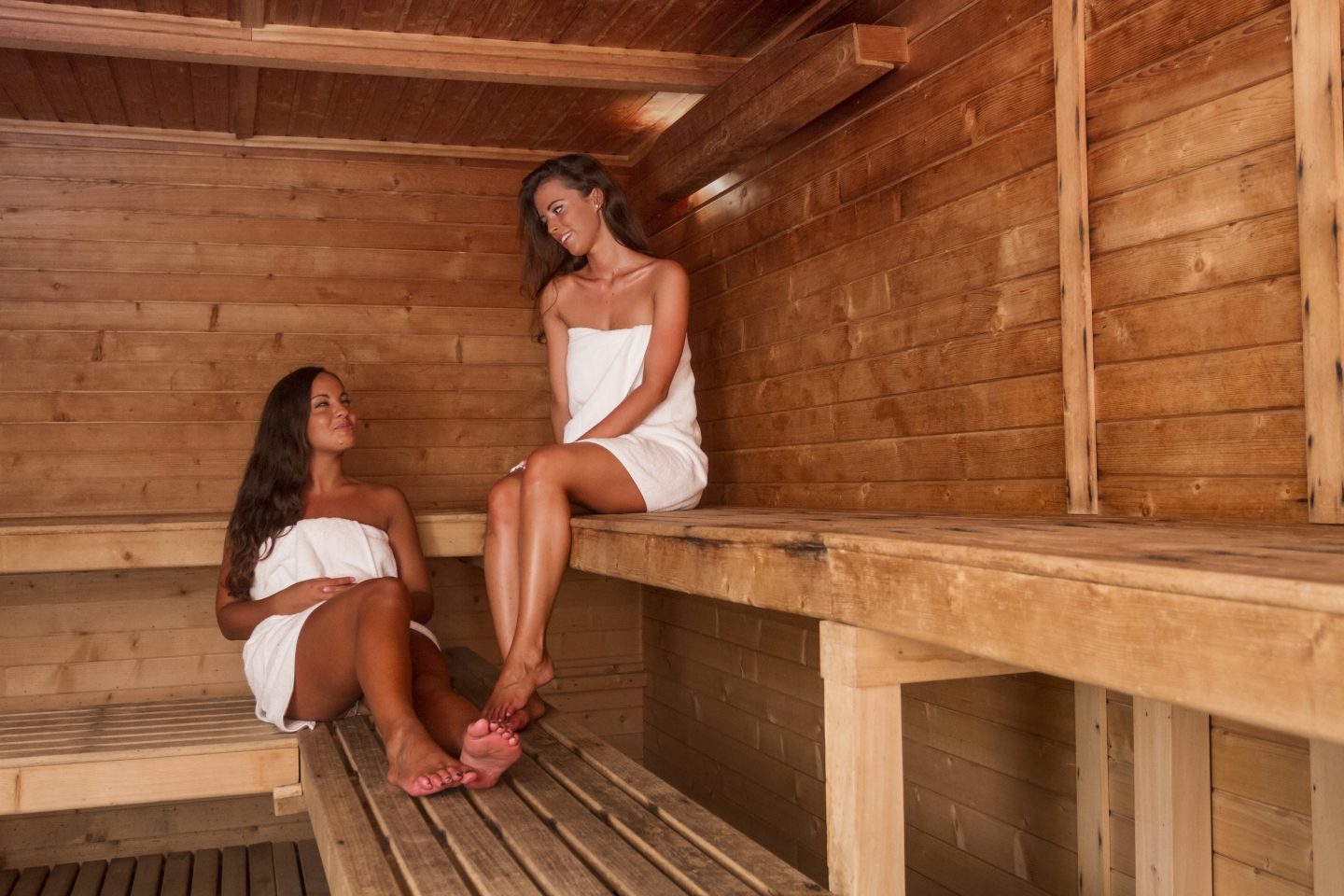 The Ancient Greeks invented thalassotherapy but it's Gran Canaria that turned it into an art form. Jets of warm seawater, cold plunge pools, lots and lots of bubbles; All designed to relax and invigorate you and just what you need for a perfect Valentine's Day with your partner.
There're lots of spas in Gran Canaria to choose from, including the airy Gloria Palace Thalasso at San Agustín and the warm and welcoming Costa Meloneras Spa.
Sunset in the highlands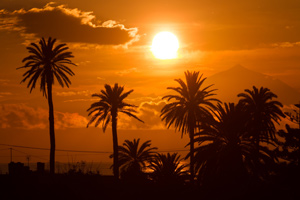 This one takes a bit of planning but you can do it with a hire car (or even a bus). Head up to the highlands and pick one of these great Gran Canaria sunset spots.
Take a blanket or two as it cools down fast once the sun goes down. Feel free to snuggle.
The only downside of driving is that one of you can't drink the champagne (unless you book a rural hotel or house for the night).
Boat trip with the dolphins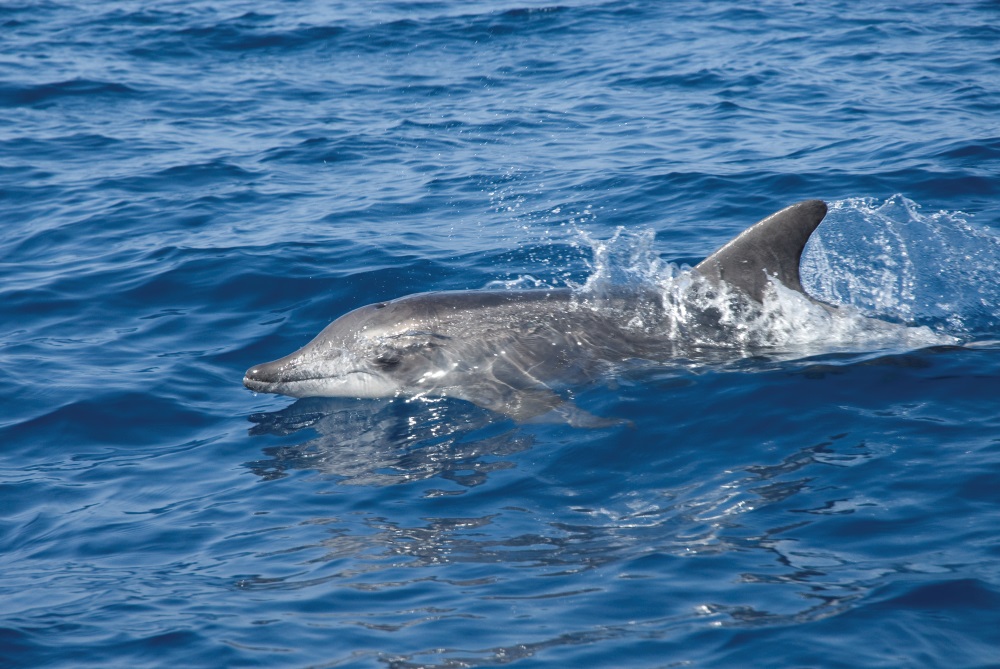 There's nothing more romantic than being out on the ocean, especially if you get to see Gran Canaria's friendly dolphins.
The Spirit of the Sea dolphin watching boat goes out every day into the calm waters close to Puerto Rico and is so confident that you'll see dolphins that it offers you a second trip for free if you are unlucky.
You also get to see south Gran Canaria from the ocean just like the dolphins do every day and you may even see pilot whales or even a giant whale; 29 species of whale and dolphin visit Canarian waters.
Puerto de Mogán
We asked our huge social media audience what Gran Canaria's most romantic spot is and most people said Puerto de Mogán. It's pretty, it's charming and it's got lots of places to while away a lazy day by the sea.
Hang around for sunset and the whole place glows before the lights come on the seafood starts to sizzle.
Book a spot in advance if you're planning a Valentine's meal by the marina as Puerto de Mogán is really popular.
Splurge on a meal to remember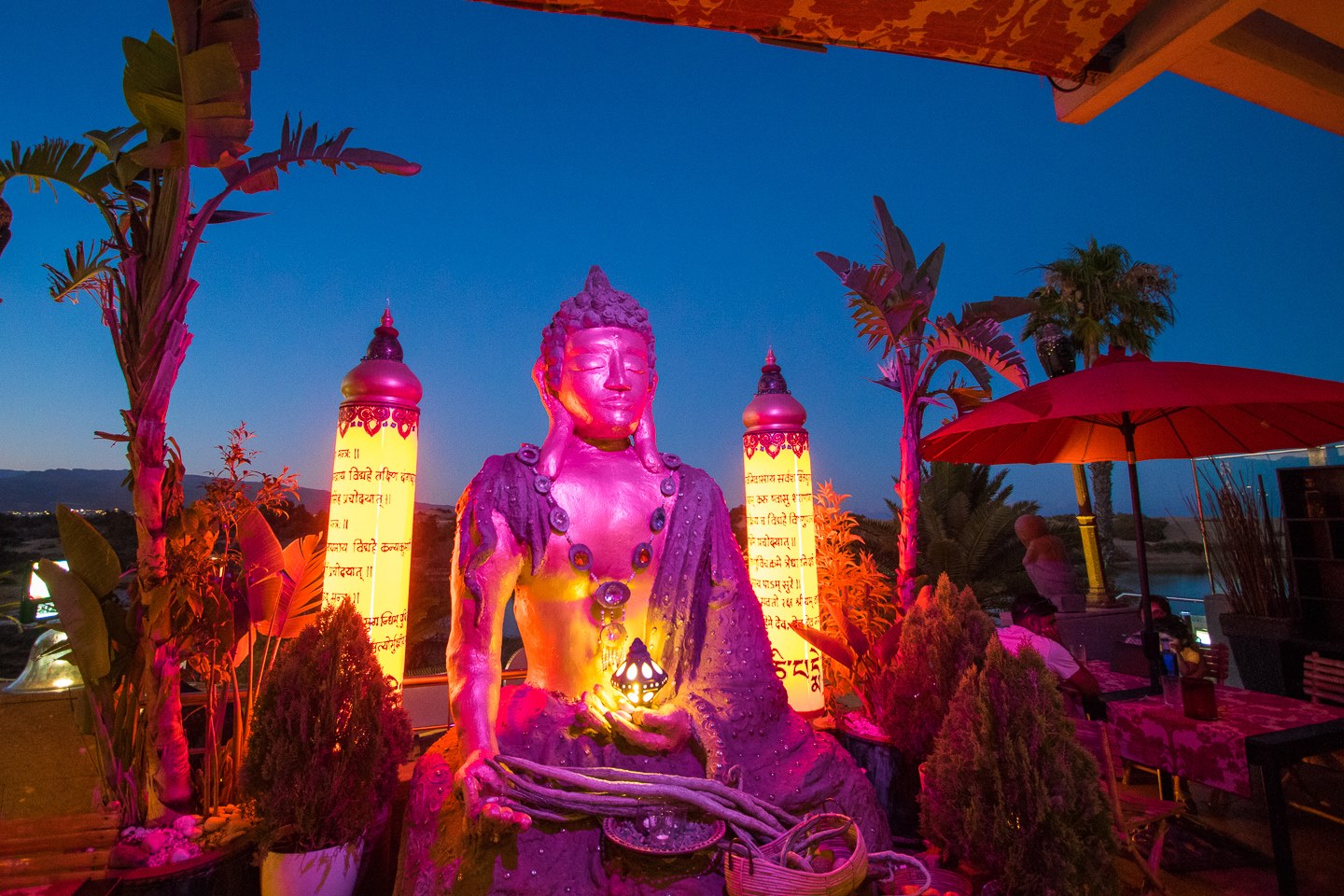 Book a table for two at one of Gran Canaria's best restaurants. Samsara in Maspalomas is a great shared experience, La Aquarela at Patalavaca is smart and the food is superb, and the Restaurante 360º at the Bohemia Suites & Spa does great food and has 'that' view.
In north Gran Canaria, you won't find a more spectacular restaurant than the Locanda El Roque.
In Las Palmas, the Embarcadero restaurant is excellent and is the only place in the city where your table is out over the water and you can flick bread balls at the fish.
You could do much worse than Valentine's restaurant in the Yumbo Centre, but steer clear of San Valentín white wine; A good bottle of the local plonk is much tastier.
To bag a table at any of these restaurants on a set night, and especially Valentine's Day itself, book well in advance.