Olive oil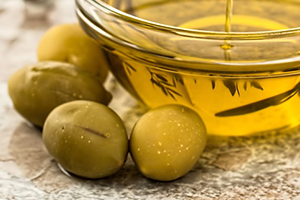 The Spanish planted olive trees in Gran Canaria as soon as they conquered the island, then left them to it for centuries. While most other places replaced their old trees with modern, high-yielding cultivars, Gran Canaria's trees were just left in peace.
Nowadays, this means that the island's olive trees are all rare old varieties. Baked by the strong sunshine, they produce particularly tasty oil. Buy Gran Canaria olive oil in supermarkets, local shops and markets. It costs about €5 for a 250ml bottle and is great on salads of just as a dip for bread. More on Gran Canaria's olive oil.
Tropical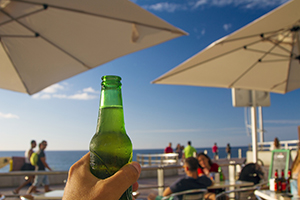 Gran Canaria's local brew is a refreshing lager that goes down a treat on a sunny day (that's almost every day). Look out for the green bottles and tins in supermarkets and for draft taps in local bars.
Tropical also do a 2% shandy called Tropical limón which is great during the day.
White wine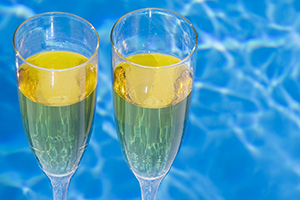 Gran Canaria's white wines get better every year and everybody should try at least a couple while they are on the island. Two to look out for are the Caldera dry white from the Hoyos de Bandama winery (€10 from the bodega), and the 1318 dry white from the Bentayga bodega (13 euros in the shops). The Las Tirajanas bodega in San Bartolomé makes a variety of white wines from local grape varieties that are excellent and cost less than €10 per bottle.
If the prices sound high, see this article about why Canarian wine is actually superb value for money.
Bananas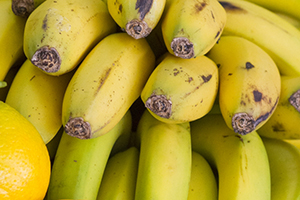 The little Dwarf Cavendish bananas that grow all over the north coast of Gran Canaria are the tastiest you'll find anywhere in the world. The combination of sunshine, cool breezes and rich volcanic soils means that there's a whole lot of flavour packed into each little fruit.
Why don't you get them in all the shops in Europe? Because supermarkets prefer to sell big bananas from the Caribbean even though they are picked early and never ripen properly.
Don't leave Gran Canaria without buying a hand of platanos from a local shop (they are the best because they have never been refrigerated).
Oranges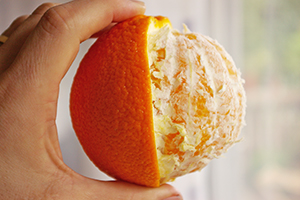 Gran Canaria's navel oranges can be as big as a volleyball and are just packed with sweet juice: They ripen during the winter (well, what goes for winter in the Canaries) and cost about a euro a kilo in local shops and markets.
Choose ones with a matte, rather than shiny skin and either peel and eat or juice them; You'll be amazed just how much juice comes out of each one.
Papayas, mangos, passion fruit, pineapples...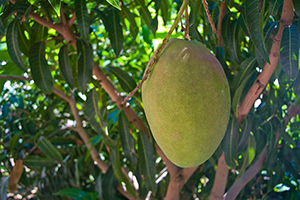 Gran Canaria isn't quite tropical but nobody seems to have told the plants: Almost everything grows on the island and local markets are packed with exotic fruit. You don't have to look to hard to find them at local markets and even in the supermarkets; Just follow your nose and buy whatever's in season during your visit. Passion fruit appear in autumn, mangos are best just before Christmas while pineapples and papayas appear throughout the year. Also, look out for nisperos or loquats; A small oval fruit that ripens in summer.
Coffee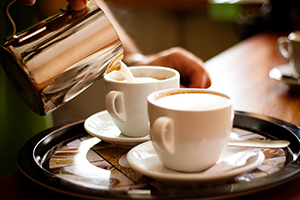 Gran Canaria's coffee crop comes mostly from the Agaete Valley where the climate is a mild as it comes in the Canary Islands. Dried in the sunshine and then lightly toasted, it's as refreshing a cup of java as you'll find anywhere.
Try Agaete coffee in the cafe at the Huerto de las Flores hidden garden in Agaete town (a coffee and a slice of cake costs €3.50) or buy a bag of local coffee to take home with you.
Wildflowers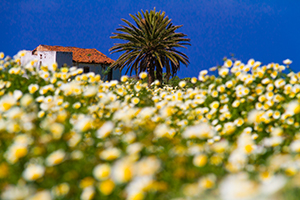 Every spring the highlands of Gran Canaria turn bright yellow as millions of Canary broom, sticky broom and giant fennel plants bloom: The highlands hum with bees and whole hillsides shine with the happiest colour in the world. If you are in Gran Canaria in April and May, you have to drive up top to experience the glow. Even in the resorts, you're only ever a few metres from a strelitzia or bougainvillea plant.
Tropical flowers are Gran Canaria's gold, but you don't have to go down a mine to find them.
Honey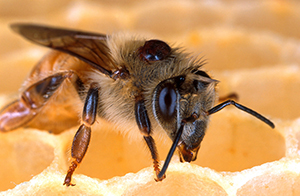 With over 100 unique plants in Gran Canaria, the honey around here tastes incredible. When the island's bees aren't busy feasting on nectar from native species they are in the orange groves or buzzing around the hillsides covered in almond blossom. You'll see the hives dotted on hillsides all over rural Gran Canaria and hear the bees as soon as you get near flowers.
Pick up jars of Gran Canaria honey from local markets and shops and make sure that what you get is the real thing.
Rum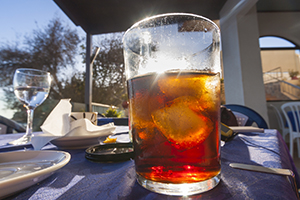 We think rum as invented in Gran Canaria long before the pirates of the Caribbean made it famous, and the island still makes it's own golden rum at Arucas. Called Arehucs, it's made in Arucas town and the best way to get to know it is to visit the distillery and do the tour. As well as seeing (and smelling) thousands of barrels of rum, you get to taste all the different rums that give Gran Canaria's fiestas a tropical touch.
A bottle of three-year-old golden Arehucas rum costs about 10 euros in Gran Canaria supermarkets. Mix it with coke and make a cubata; Gran Canaria's fiesta fuel. Make sure you pour it right.
Honey rum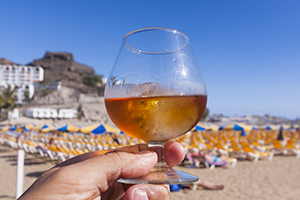 Take two delicious local products and combine them together and what do you get? Bottles of nectar called ron miel or honey rum. A shot of the stuff brightens up the end of every meal in Gran Canaria and it's the perfect thing to take home to keep you warm on cold winter nights.
All honey rum is made with local rum and honey as it has geographical protection status from the European Union. It's worth buying a bottle from the expensive end of the shelf as the cheap ones are very sweet (unless you have a sweet tooth, then buy two bottles).
Bienmesabe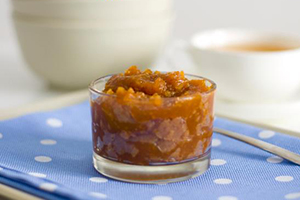 So good that it's called 'tastes good to me', this thick almond and honey sauce flavoured with lemon peel and cinnamon is superb on toast or drizzled on vanilla ice cream. A Canarian speciality, it's made from the almonds that grow all over the highlands and have to be picked by hand every autumn.
Pick up a jar in any local supermarket or souvenir shop and enjoy at leisure; A little goes a long way, especially on the hips.
Beaches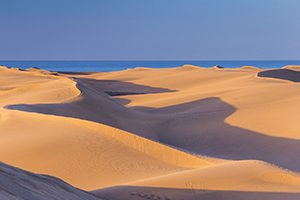 You can't talk about gold in Gran Canaria without mentioning the beaches.
At least 20 of Gran Canaria's 80 beaches are a glorious golden colour and there's one to suit everybody, from the vast dunes and beach at Maspalomas and Playa del Inglés to little Aguadulce on the east coast and cute-as-a-button Sardina de Galdar beach in the north-west. Golden Las Canteras is the best city beach in the world.
Sunsets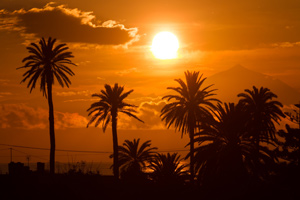 Just look west and you're almost guaranteed a spectacular sunset in Gran Canaria. Most days, you can see Teide volcano on the horizon and there's always a seagull to give your photo that added touch.
Great Gran Canaria sunset spots.