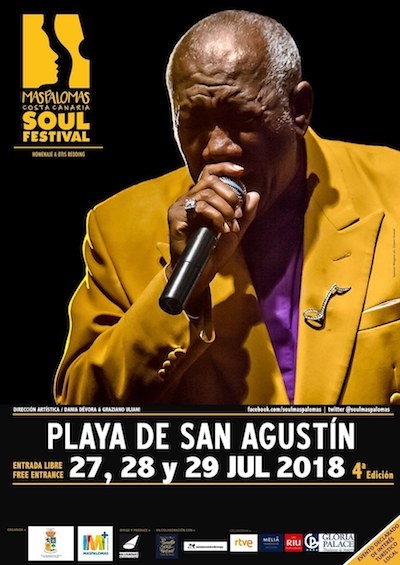 The world's best soul musicians performing on the beach during a three-day free festival in the sunshine. Yes, the Gran Canaria soul festival is as good as it sounds. The 2018 Maspalomas Costa Canaria Soul Festival is on the 27, 28 and 29 of July. This year it's dedicated to Memphis legend Spencer Wiggins.
Porretta Soul on the beach
The Maspalomas Costa Canaria Soul Festival features the same acts as the famous Porretta Soul festival held in Bologna, Italy every year. Started in 1988, Porretta Soul is now one of the largest soul music events worldwide and the European showcase of the Memphis Sound. Porretta is associated with the Stax Museum of American Soul Music in Memphis and the Center For Southern Folklore in Memphis.
Lex says: We love the fact that Porretta was started by a music fan who just wanted great, free music in his town, just like Agaete's Bioagaete Festival.
Here are the acts at Porretta this year. The Gran Canaria lineup should be similar with a few local bands playing too.