Juicy burgers and unique Testaroli pasta at El Tiburón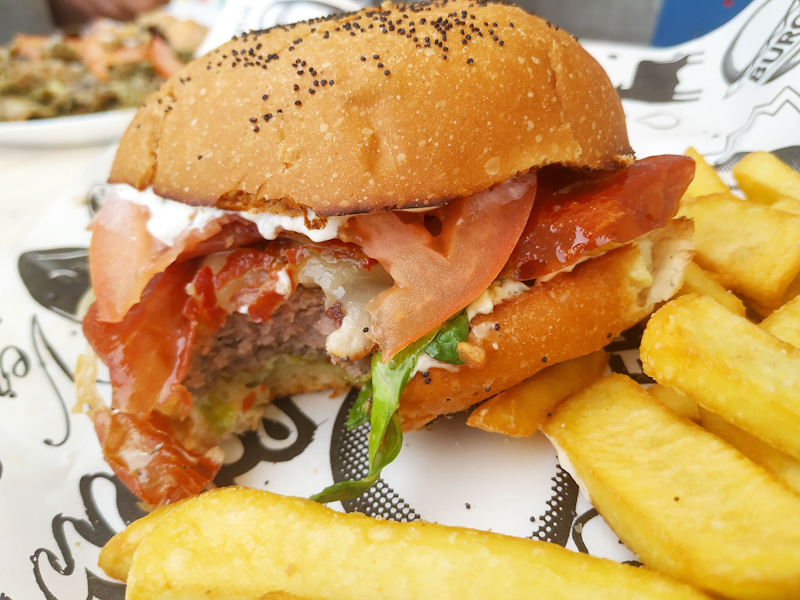 The homemade burgers at El Tiburón are the perfect after-surf energy booster, the vegan lasagna is superb and the house speciality testaroli pasta is a knockout.
Testaroli is an ancient dish from the southern Liguria and northern Tuscany regions of Italy made from wholewheat pasta that is grilled rather than boiled. Firm and slightly chewy, it comes with pesto, almogrote (a local sauce made from chili and goat cheese) or Bolognaise sauce.
El Tiburón is the only place in Gran Canaria that makes and serves testaroli.
Top local spot with friendly service and great prices
Italian brothers Francesco and Valeriano make everyone feel welcome at El Tiburón in the way only Italians can. With very reasonable food and drink prices it's a top spot on the Las Canteras beachfront and we thoroughly recommend it.
Where is El Tiburón Hamburguesería?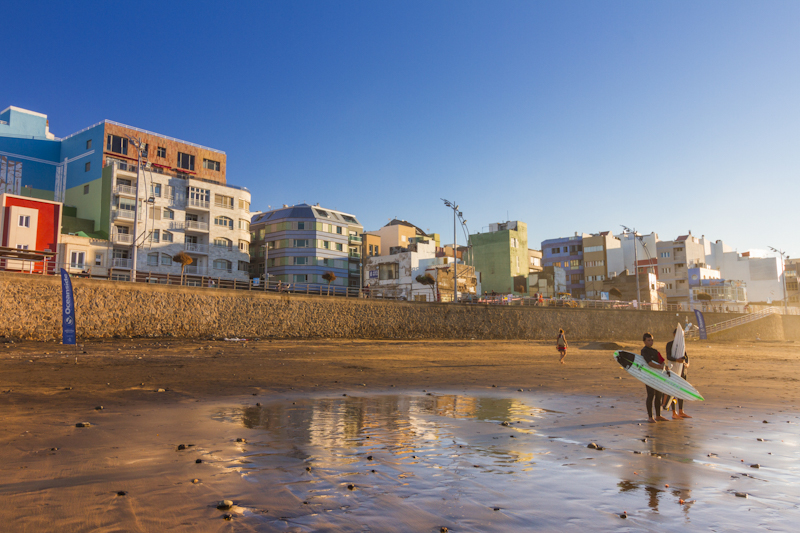 This classic Las Palmas spot is on the Las Canteras beachfront at the surfy, southern end of the beach known as La Cicer. It's on the corner where Calle Perú meets the beach.
El Tiburón opens every day except Wednesdays from 10.00 to 20.00 (21.30 on Saturdays).