With businesses now reopening across Gran Canaria, new ways of working are set to improve customer experience. The island's estate agencies are leading the way.
More than masks and gloves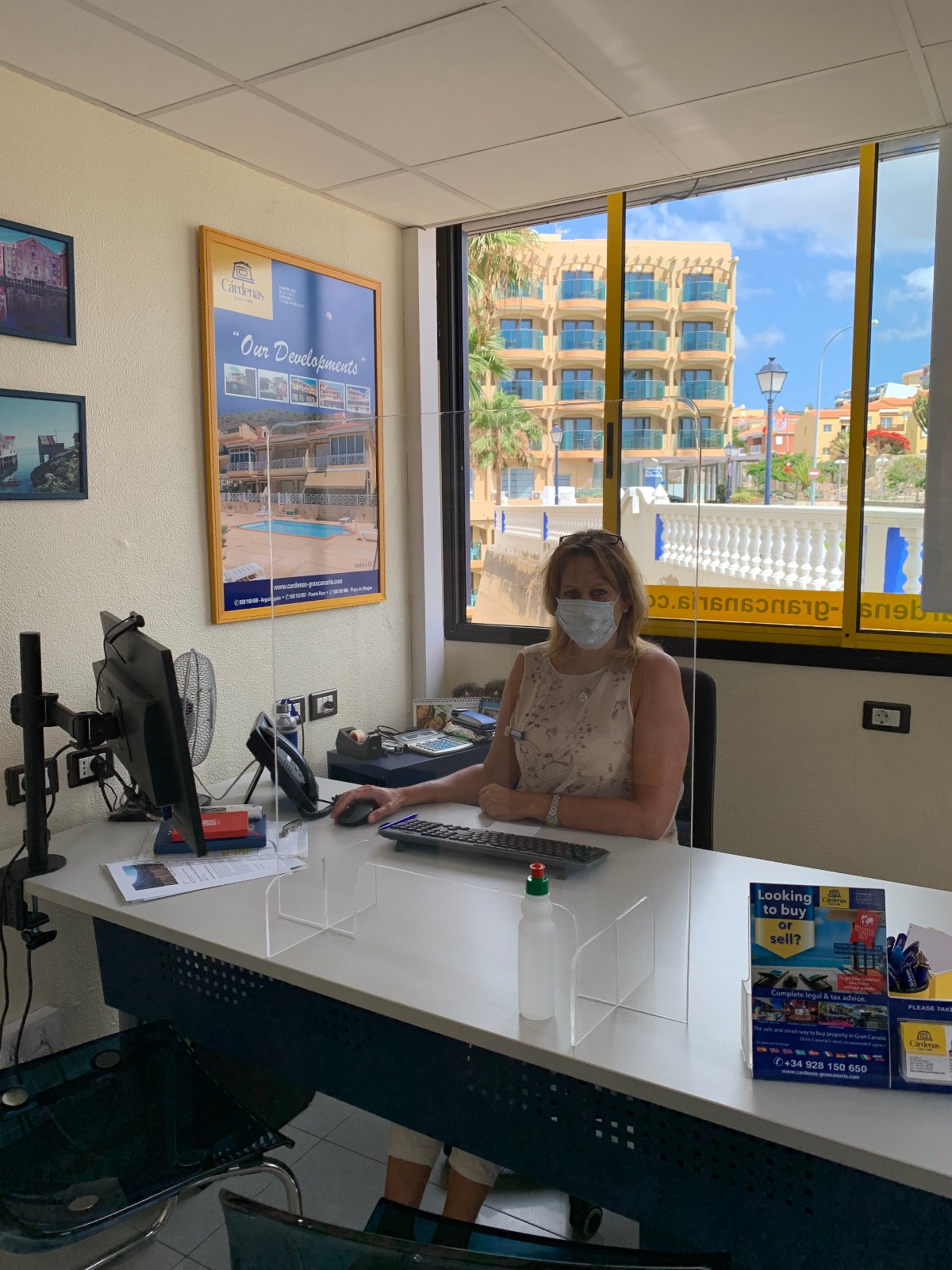 The post-Coronavirus world may seem like an endless series of queues and a constant routine of masks, gloves and hydroalcohol gel but much more is happening behind the scenes. The need to guarantee safety and reduce unecessary procedures means that Gran Canaria businesses are rethinking the way things are done.
Less paperwork, more digital support
For example, in real estate the number of physical bits of paper needed for property transactions has dropped fast. Digital signatures mean buyers and sellers don't have to visit as many offices and can even buy or sell from abroad. The property registry and other government departments now offer more online services and legaly valid digital documents.
The virtual visit or 3D tour is now a standard feature of all quality estate agencies in Gran Canaria and allow buyers to view properties from home and visit only the ones they want to see in real life.
With more of the process of buying and selling property moving online and going digital, it is ever more important to choose a quality estate agency to guide you through the process.
People first, thanks to the technology
Ramón Sánchez Bruhn, Marketing & Productivity Manager at leading south Gran Canaria estate agency Cárdenas Real Estate, told us that "the real estate business is all about service and trust and this means people must meet and talk openly. If this isn't possible physically, we have the technology to help us; shared documents, walk through visits in real time, live video calls, all these things allow us to be open with our clients".
As Gran Canaria estate agent Laura Leyshon confirmed, "it's not just about the technology, its about using it to talk and share opinions. I can walk buyers through properties and answer their questions in real time and that really helps me to understand their needs".