Most Gran Canaria tours often feel rather touristy:
You're in a big group and whizz around looking at the island through a coach window.
You only stop at places that have big car parks and restaurants that cater to huge tours.
You get to look at things and places but you don't learn much.
You always feel like you're being rushed back onto the coach.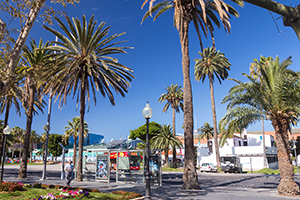 These big group tours can be a lot of fun but to really get under Gran Canaria's skin and see it like a local, you need a good local guide who works with small groups (and takes you to interesting places).
Especially in Las Palmas de Gran Canaria city where all the existing tours just run you around Old Town Vegueta then point you towards the shops in Triana.
We've always thought the city was crying out for quality tours that really show you the city through local eyes.
And we're excited to see a new breed of Gran Canaria tours emerging online.
Urban Adventures Gran Canaria: Las Palmas Tours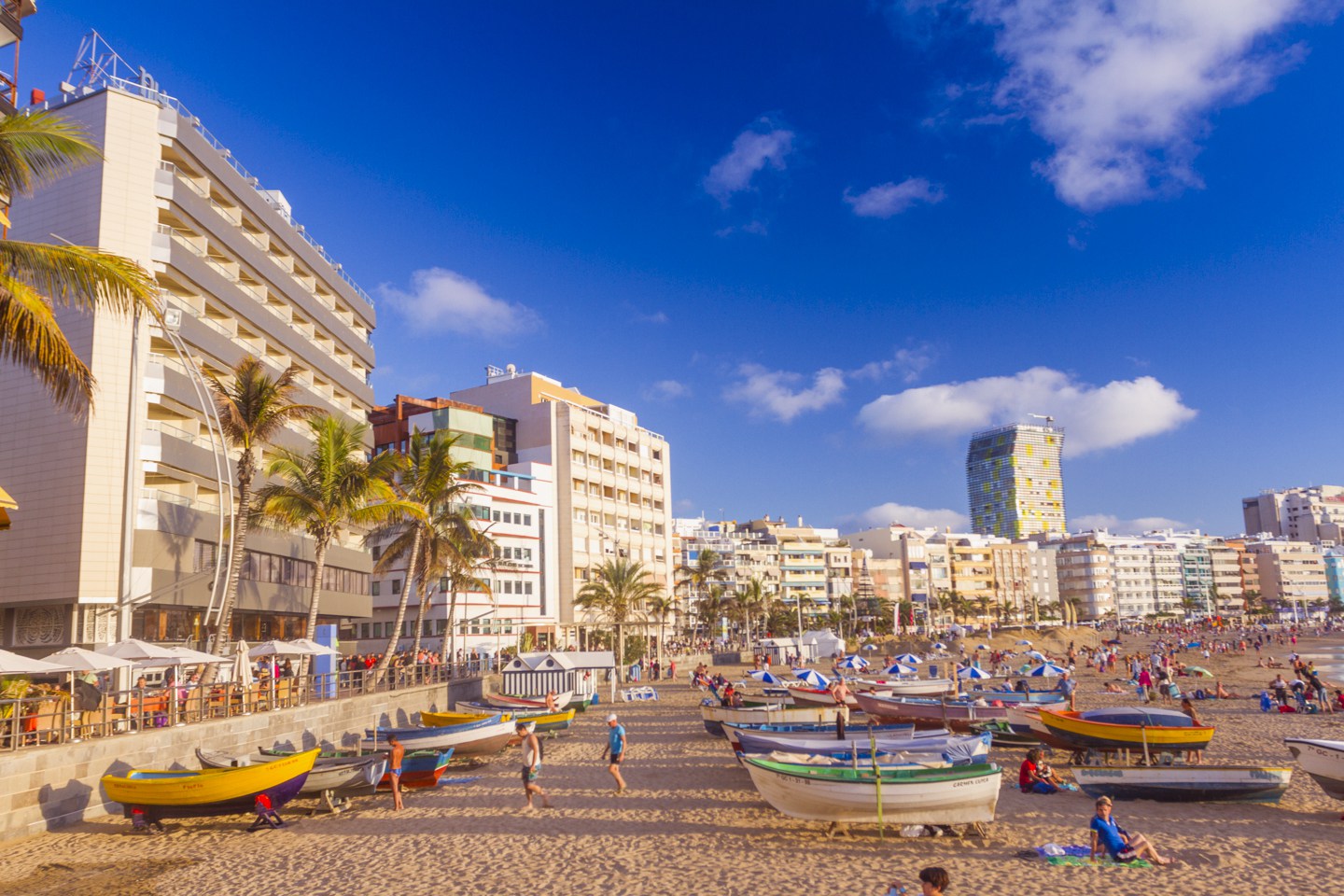 Urban Adventures is the pioneers of this new approach to Las Palmas tours. It offers local tours all over the world run by local guides and experts.
In Gran Canaria, it has just started with city tours in Las Palmas city and bespoke tours all over Gran Canaria.
Urban Adventure tours are what you want from a quality Gran Canaria tour; small groups led by a knowledgeable local guide that go to places the mass tours can't reach.
Behind Las Canteras Tour
When you're on Las Canteras beach there isn't that much to do other than sit and look at the ocean. However, the area behind the beach has a long and fascinating history as well as some of Las Palmas' best bars and restaurants.
Las Canteras beach is so long that it has a host of local stories and personalities and there is nothing online about them. This morning tour really puts you in touch with how the locals experience Las Canteras.
You also get to explore the La Isleta Nature Reserve and the secret El Confital beach.
It includes English-speaking guide, local breakfasts, hot drinks and, of course, a bocadillo or local baguette lunch.
Book the Behind Las Palmas Tour here.
Vegueta Tapas Tour
This fun, sociable tapas tour takes you to the best tapas bars in Vegueta: The colonial old town where Colombus stopped on his way to America. It's got a lot livelier since then and we're pretty sure the food is better too.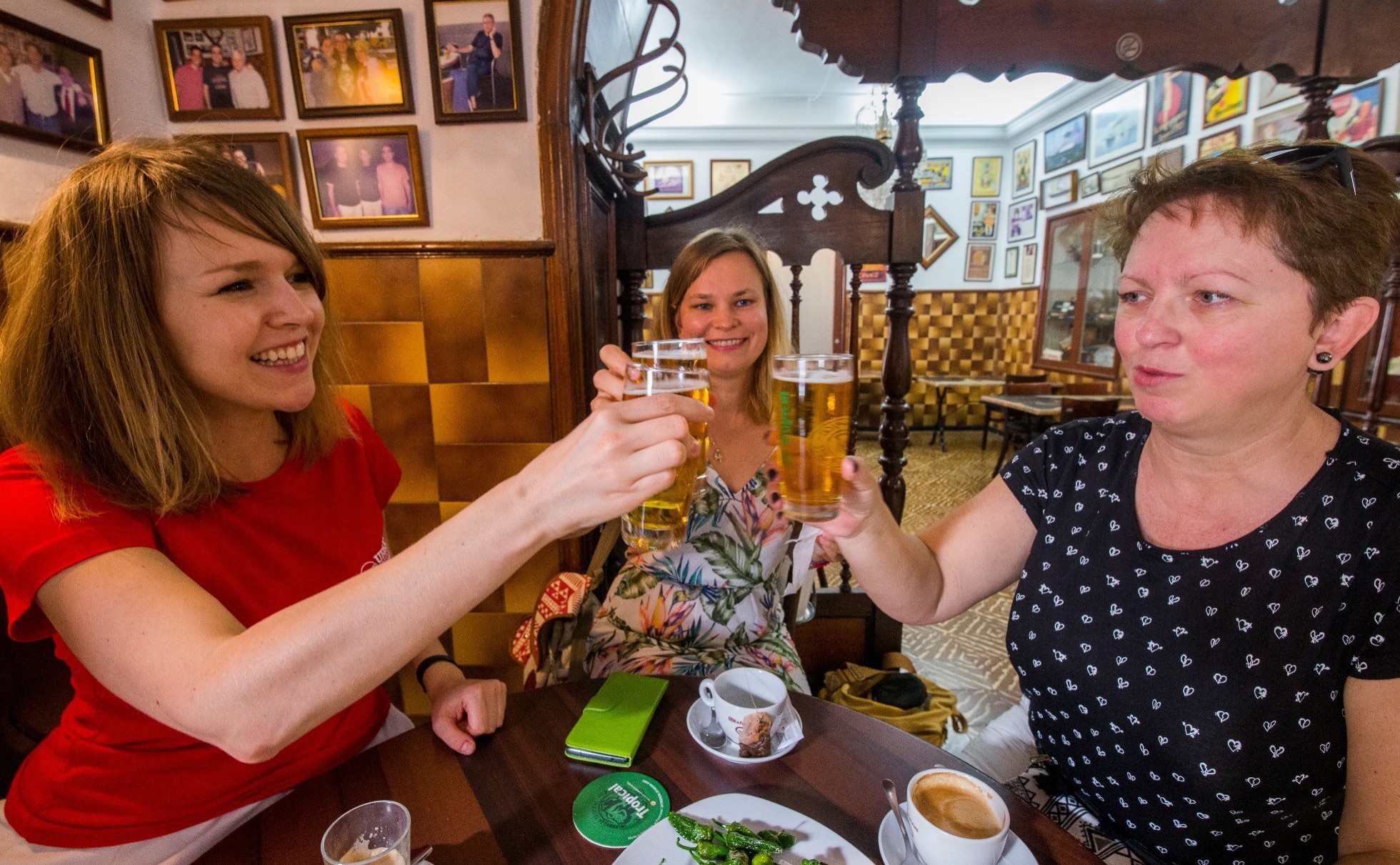 The tour takes you to the best local tapas restaurants in Vegueta and teaches you the difference between Canarian and Spanish food.
You get to experience the best of Las Palmas' foodie scene with an English-speaking local guide and to watch the sunset over the city.
Create your own local Gran Canaria tour
If you want to explore a particular side of Gran Canaria; anything from its wineries to its hill towns and nature reserves; just get in touch with Urban Adventures and they'll work with you to create a bespoke tour.
There really is no better way to get to know the island than to explore it with a knowledgeable local guide.